How to Build a Show-Stopping Closet with Basics.
Posted by Jemie on 25 November 2019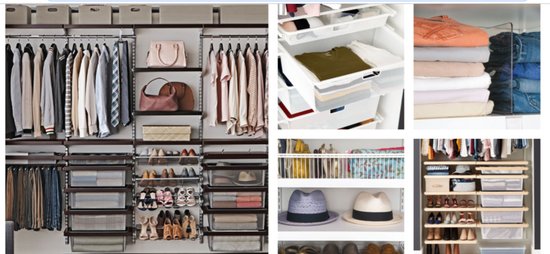 At Showstoppers Closet we are inspired by individuals with show-stopping attitude and style. Therefore, making sure that we help our customers and followers on social media to build a show-stopping closet is our main goal.
The first step towards having a show-stopping closet is to know your closet basics or essentials. Below, I have written down all closet basics in case you need them when you go shopping.
With this list, you will find yourself shopping with a purpose which is having your own personal style that is functional to daily activities and occupation. It will also help you say goodbye to non-lasting fast fashion trends while you save time and money on clothes.
Your closet basics are your everyday casual and versatile clothes and accessories. When you have your basic, the sky is the limit to creating new outfits.
You can shop at Showstoppers' Closet for some of your closet basics.
List of Women and men's Closet Basics
Trench coat
Black blazer
Denim jacket
Turtleneck top
White t-shirt
Leather jacket
White silk tank top (women's)
White sweater
A little black dress (women's)
Black tank top (women's)
A pair of sweat pants
A pair of white sneakers
A pair of slip on black running shoes
Black and stripped top (horizontal lines)
Black skinny jeans or black tights (women's)
High waist blue jeans (women's)
Boyfriend's or mom's jeans (women's)
A scarf in all or either black, grey or caramel
Tote bag (women's)
A cross body bag
Black purse (women's)
Black high heels or nude pumps shoes
Black ankle boots aka booties (women's)
Black knee-high boots (women's)
A little black clutch purse (women's)
A simple ring and sunglasses
A simple everyday watch
Pair of dark shade blue jeans ( men's)
A simple timeless suit ( men's)
A long coat with 3 or 4 buttons
Red lipstick, nude lipstick, clear lipgloss or ligh pink lipgloss (women's)
Grey or black sweater
A white or light blue dress shirt